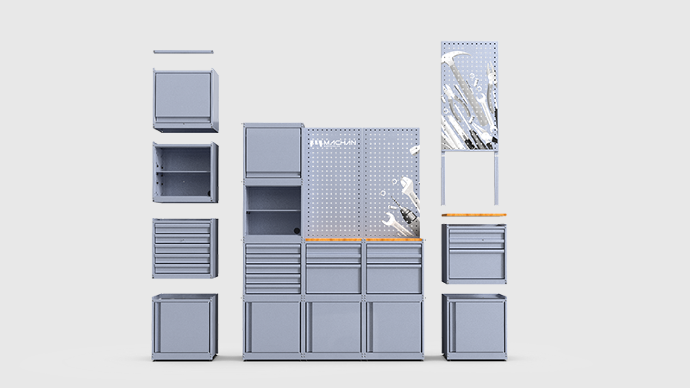 Modular designed

Beyond the imagination, choose the cubes desired with different space available. Ready-to-Assemble Design ideal for industry professionals and home enthusiasts.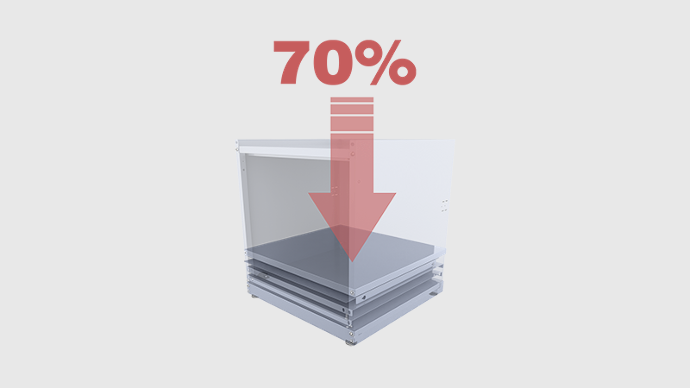 Flat packaging design to save 70% packaging.

Flat packaging reduces the burden of shipping costs and reduce damages when transportation.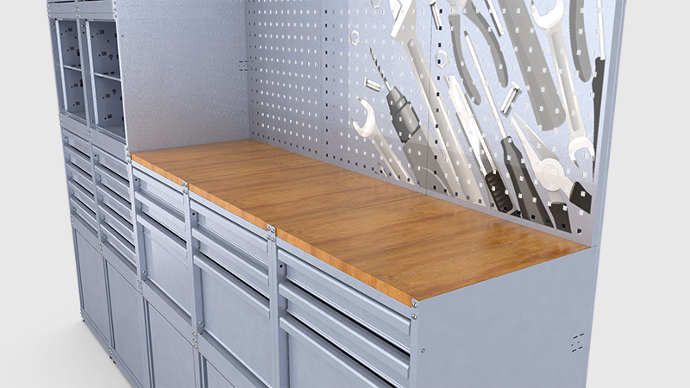 Wooden Worktop for light-duty project

Wooden worktop allows to tackle light duty project and also easy for maintenance.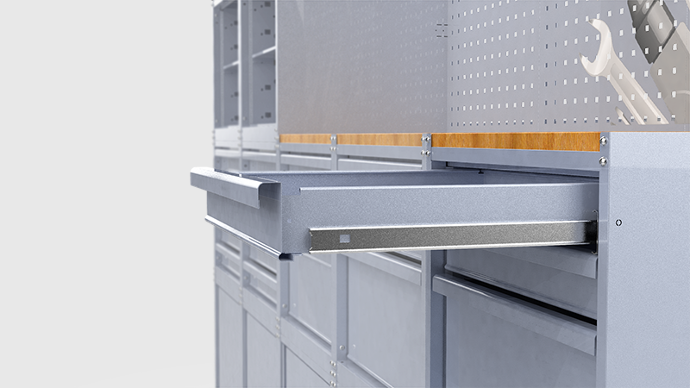 Durable Drawer with Ball Bearing Slider

Drawer with Ball Bearing Slider, 30,000 Cycles Qualified.

Easy-opening lid

Easy-opening lid made of rigidity steel with smooth and effortless constructions.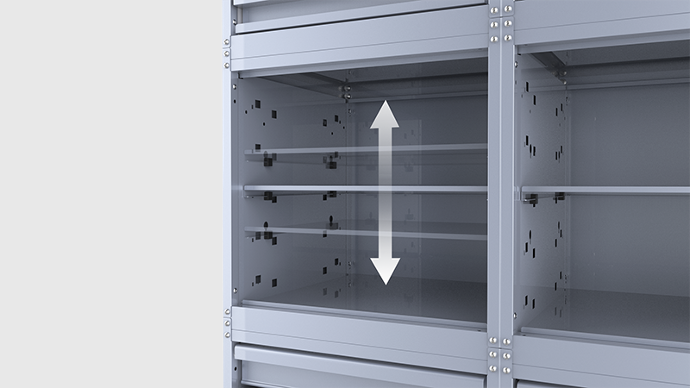 3-Stage Adjustable Shelf

3-stage adjustable shelf holds loading capacity 20 kgs accommodate different sized items and and stands up to daily use.