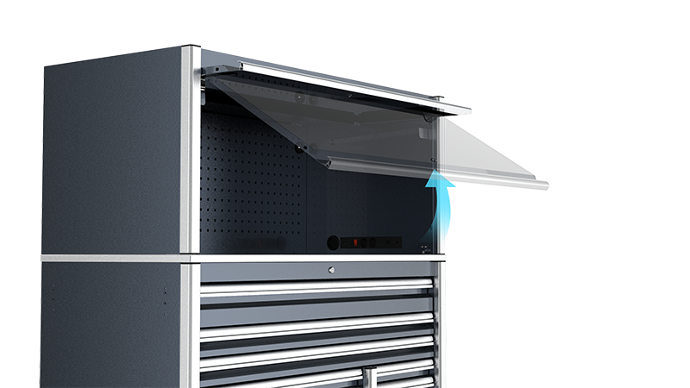 Easy-opening lid with dual gas struts

Door of hutch equipped With heavy-duty gas struts and special pivot device which could lift up door and fully retract into bottom of top panel easily.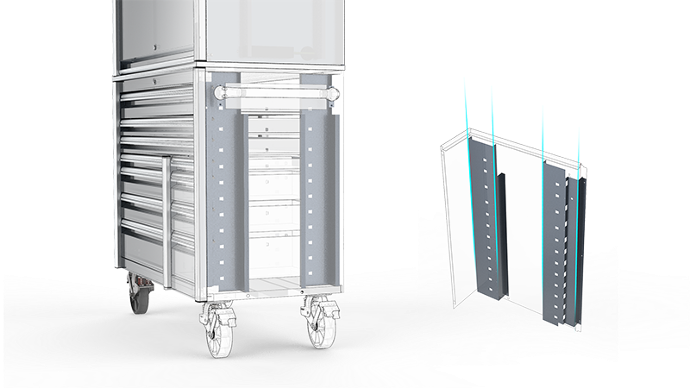 slide rack modular design

Modular design on slide rack allows multiple drawers configurations to match for maximum flexibility so the system can grow with your needs and improve working efficiency.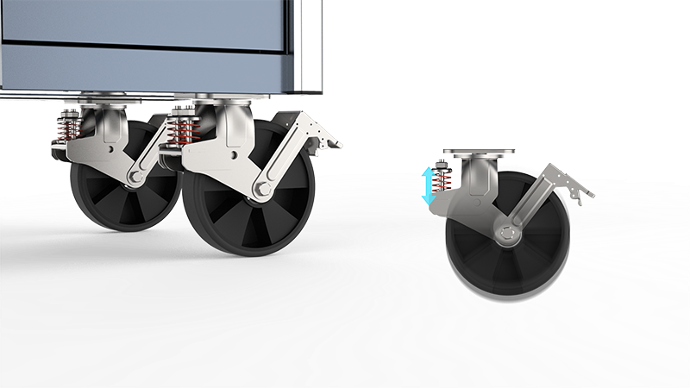 8" Spring Castor

Heavy-duty spring loaded casters drawers holds 1100 lbs each, avaiable with different casters option 7"x 2" and 6"x2".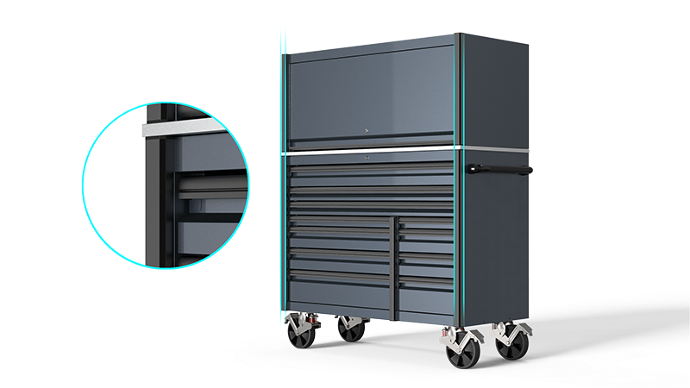 Aerospace Aluminum Bumper

Structural corner bumpers provide well-protection for your tools boxes, preventing cabinet twist and racking.

Easy Clean and Anti-Corrison Stainless Worktop

Stainless steel top surface that provides workspace to tackle any heavy duty projects and easy to clean. Available in different surface like wooden worktop.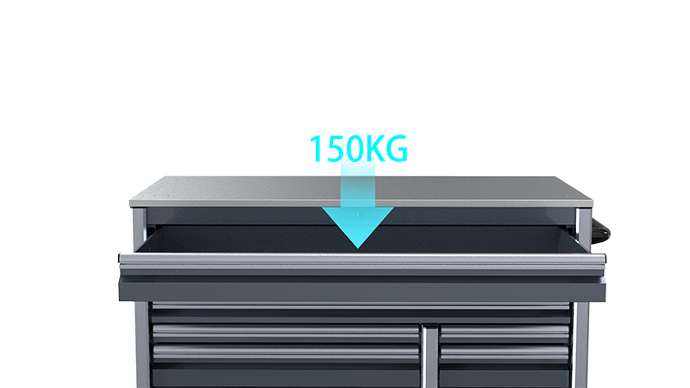 Drawer Loading up to 150 kgs

Top drawer holds loading capacity 150kgs and 5" drawer height for well-storaged and your sockets / tools sets.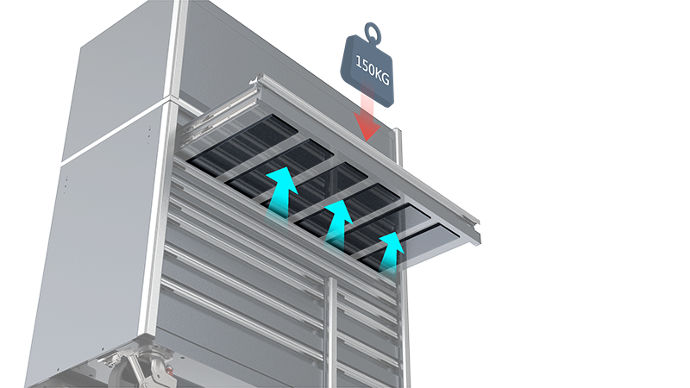 Reinforced Top Wide Drawer for Better Space Utilization

4 pcs feinforcement on top bigger drawer prodvides durable construction and avaiable to max.150 kgs loading capacity.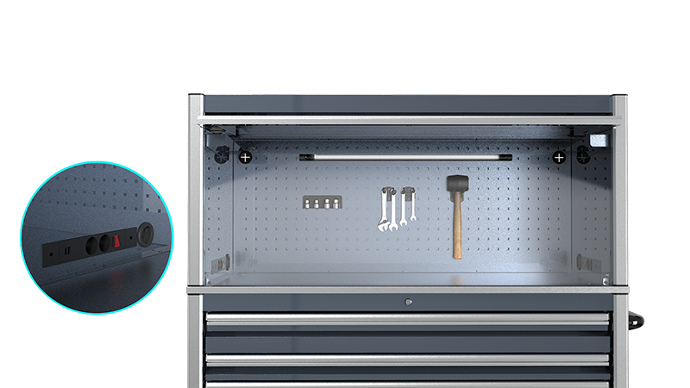 Back pegboard available with PDU and LED Tube

Electrical outlets and USB ports for easy access to power when charging at both sides and back pegboard for extra tools storage , also equipped with brilliant light over a wide area.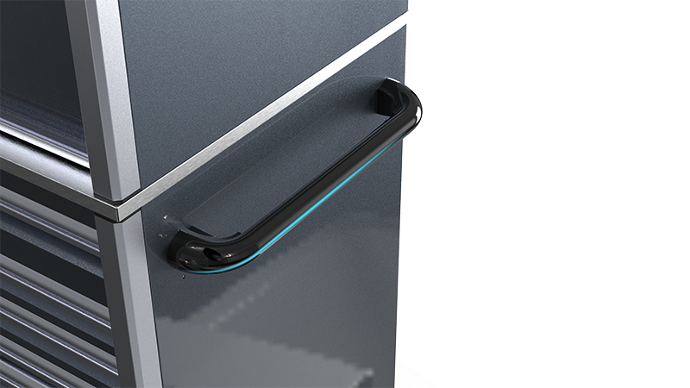 Die Cast Zinc Handle, Durable, Dimensionally Stable Quality

Die cast side handle made of solid-extruded and durable zinc structure allows to move your heavy cabinet around your workspace easily.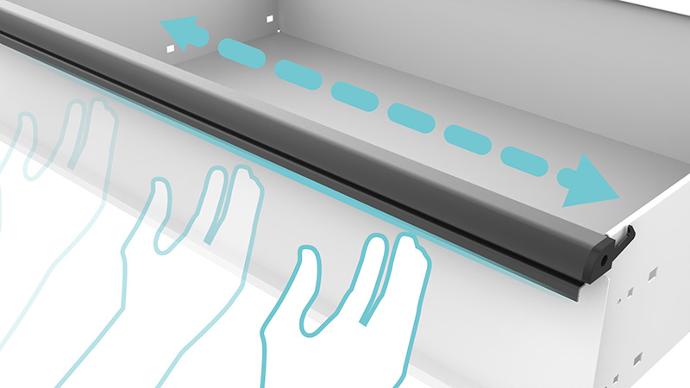 Durable drawer pull with latch included, well-protected for tools

Drawer pulls are made from solid and polished aluminum with patented spring lever drawer latch, providing increased security as well as smoother drawer action.