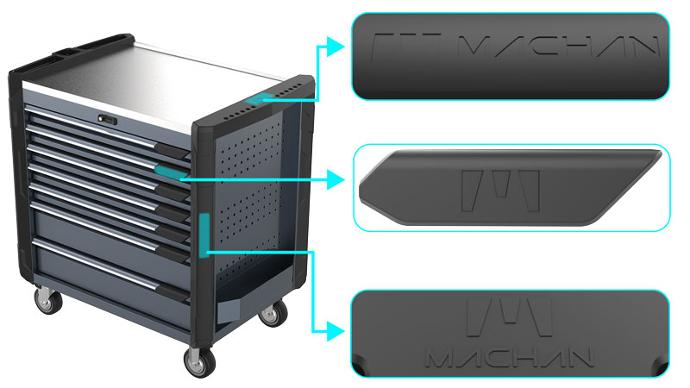 Highly Customized Logo Available

Custom Logo for Enhanced Brand Recognition (Top Tray, Stainless Worktop, Side Bumper, UV Printed Design, etc.).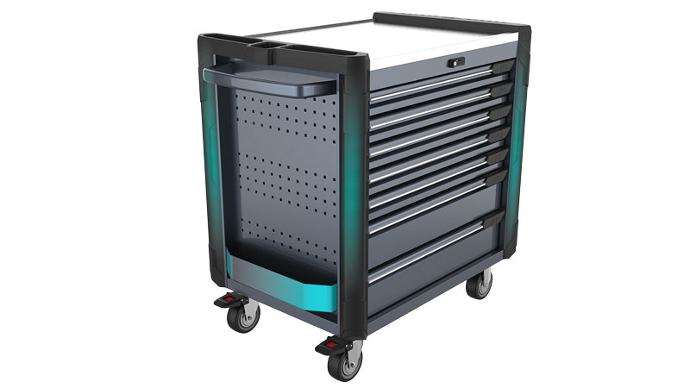 Side Bumper Protection

Side Plastic Bumper and Shaped Can Holder, Prevent Collision during the Move.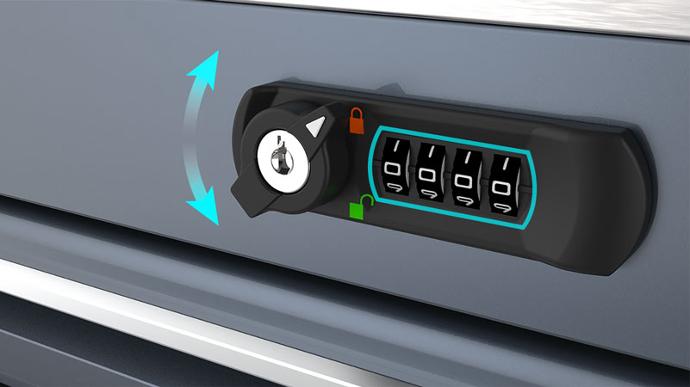 Number Lock

Eliminates Traditional Key Hassles while Ensuring Security.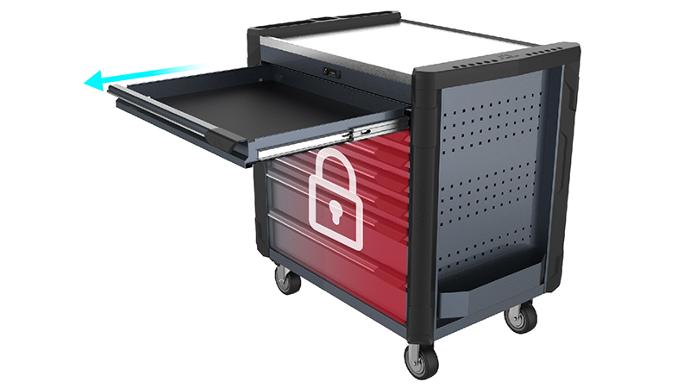 One Drawer Open Once

Prevents Tipping by Allowing One Drawer to Open at a Time, Ensuring Workplace Safety and Stability.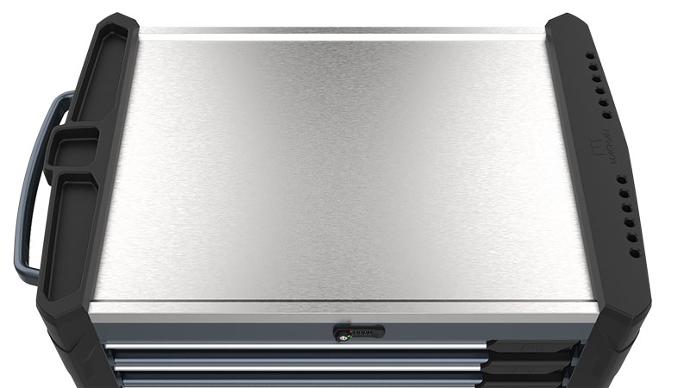 Stainless Worktop

A Durable, Corrosion-Resistant Stainless Steel Worktop for a Clean and Long-Lasting Workspace.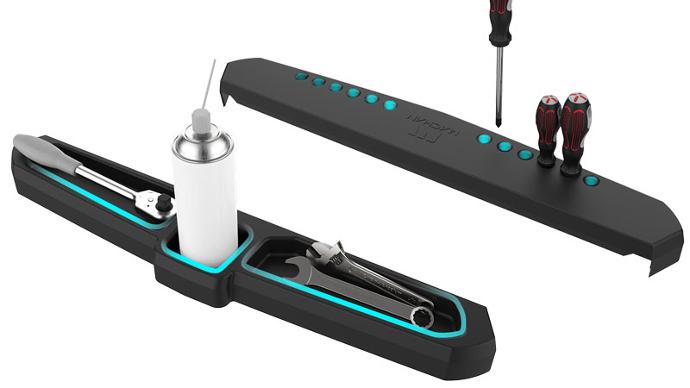 Plastic Side Tray Storage

Offers Different Storage Options on the Top Sides for Clever Tool and Component Organization.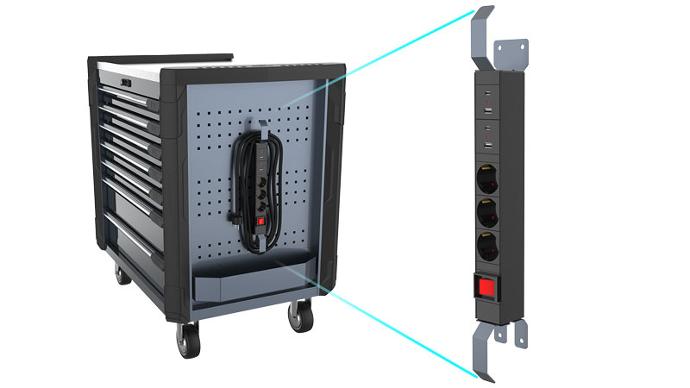 Standard PDU Available

Integrated PDU and Cord Holder Available upon Request.